Discover Grenada
Explore all the benefits and activities of Grenada
Grenada is an unspoiled and beautiful group of tiny islands at the bottom of the Caribbean chain (the country also includes the islands of Carriacou and Petite Martinique). Grenada has a population of approximately 110,000 and most of the hotels are boutique-style, even the larger hotels have fewer than 250 rooms, so mass tourism is not on our agenda. St. George's, Grenada's capital city, has earned the reputation of being one of the most beautiful cities in the Caribbean as its horseshoe-shaped harbour is made up of pastel-colored Caribbean houses and old Georgian-style brick warehouses. For outdoorsy types, Grenada has it all. Explore Crater lakes, a staggering variety of plant and animal life, mountain rainforests, dry forests and mangrove coastlines which lead to white-sand beaches. These beautiful natural features are framed by sparkling blue waters and graceful coral reefs.
True Blue Experiences
Enjoy one of our specially curated True Blue Experiences when you stay with us. From doing our Blackbeard's Brig Escape Room to enjoying working in our very out kitchen gardens, we have something for everyone. If you are interested in booking any of these tours please contact concierge@truebluebay.com.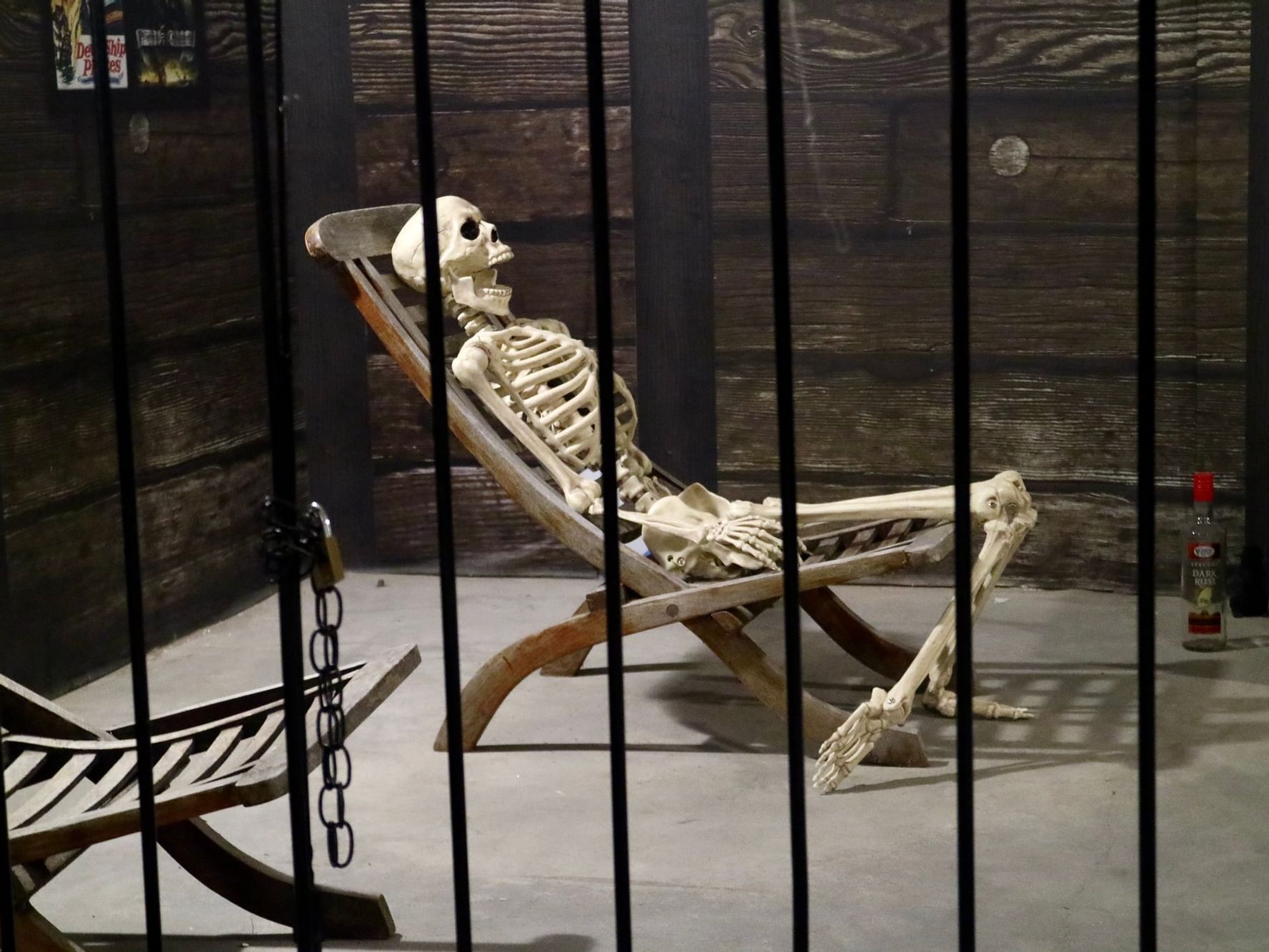 Escape Room Experience - Blackbeard's Brig
Try to escape Blackbeard's sinking ship! Solve puzzles, find clues and keys to unlock doors and escape! A fun indoor activity perfect for families and friend groups! It also works well as a team-building activity for corporate groups. Recommended for persons 12 and over in teams of 2 to 6.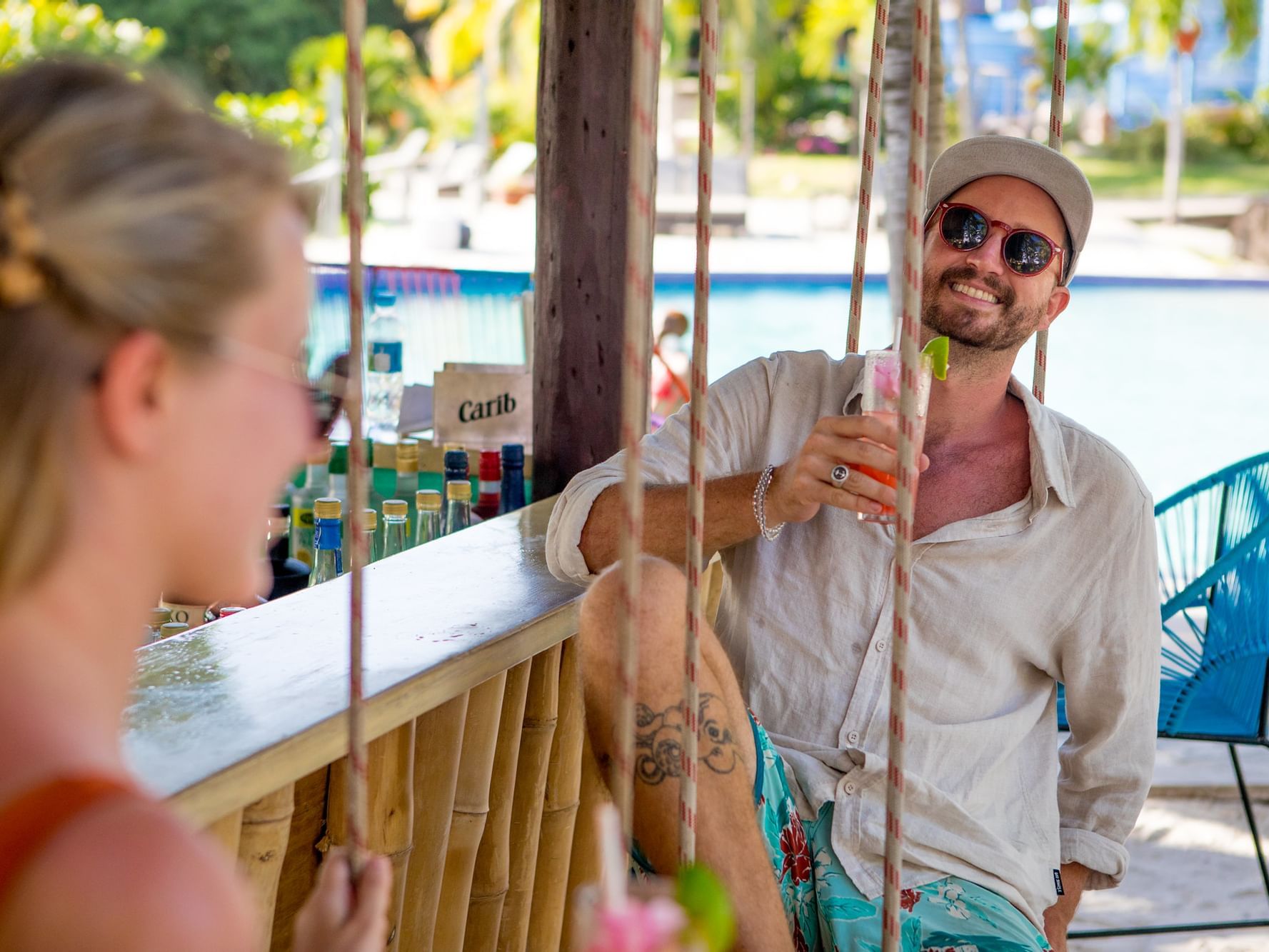 Grenada Rum Shop Experience
Learn about Grenada's Rums Shop Culture, distilleries, lingo, taste the best island rums, and what rumshop 'liming' is all about. Includes tasting of 6 local rums including premium rums, survival lesson on Rum Shop lingo and Grenada rum size servings, what is an "Under the Counter Rum", and how to play dominos Grenadian Style. You will end the experience with a rum cocktail for you to enjoy by the poolside.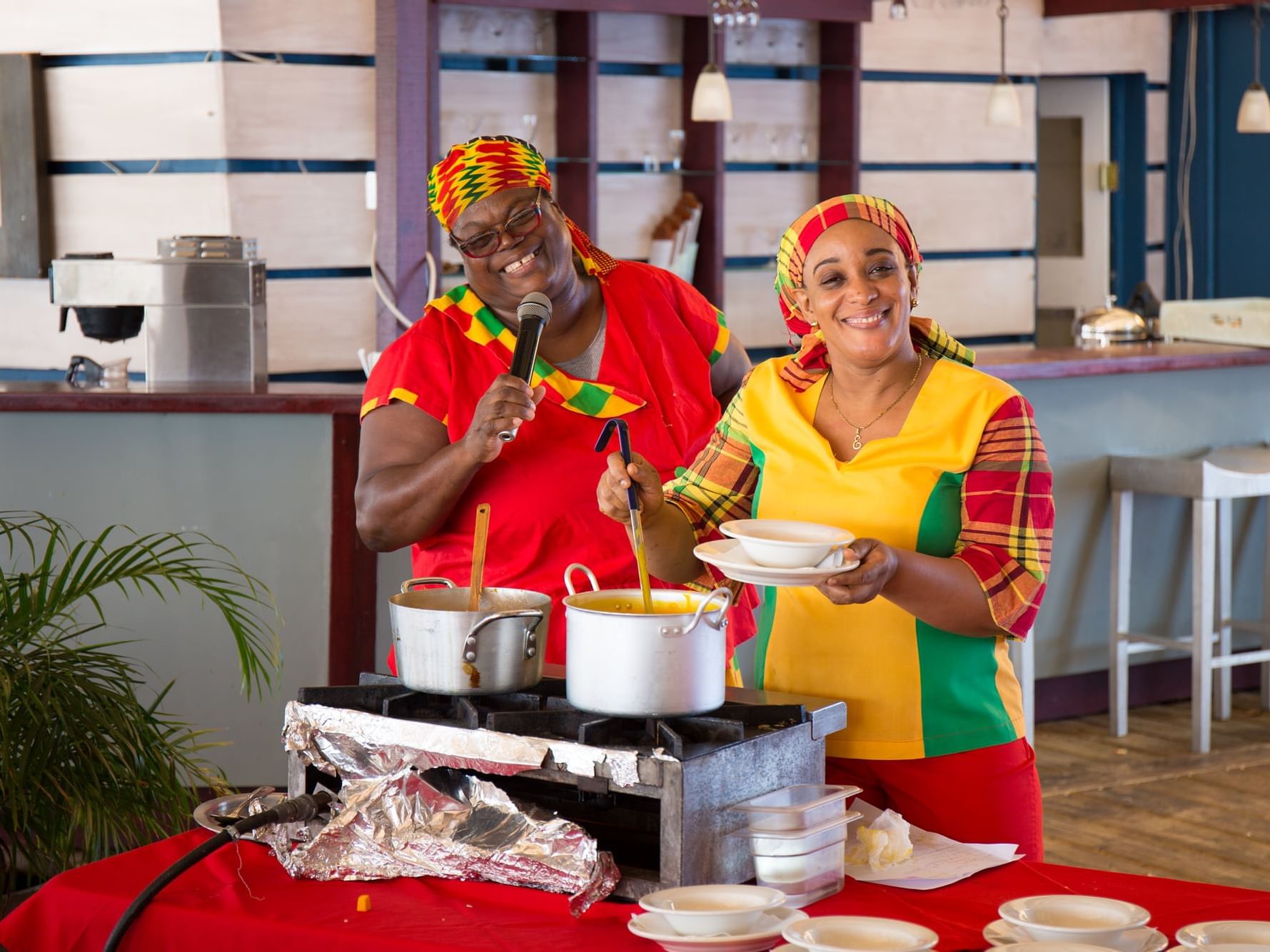 Grenadian Cooking-Cultural Experience
Hands-on learning to cook Grenadian Dishes Experience with our local chefs! You will get an introduction to local ingredients and spices, hands-on cooking demo, and guided preparation. Learn about Grenada's cooking culture and enjoy your own meal and tropical drinks with a view of True Blue Bay. Three-course Grenada-style lunch: Callaloo Soup, Freshly caught stew fish and homemade nutmeg ice cream, and local chocolate bonbons. Vegetarian and Vegan options are available.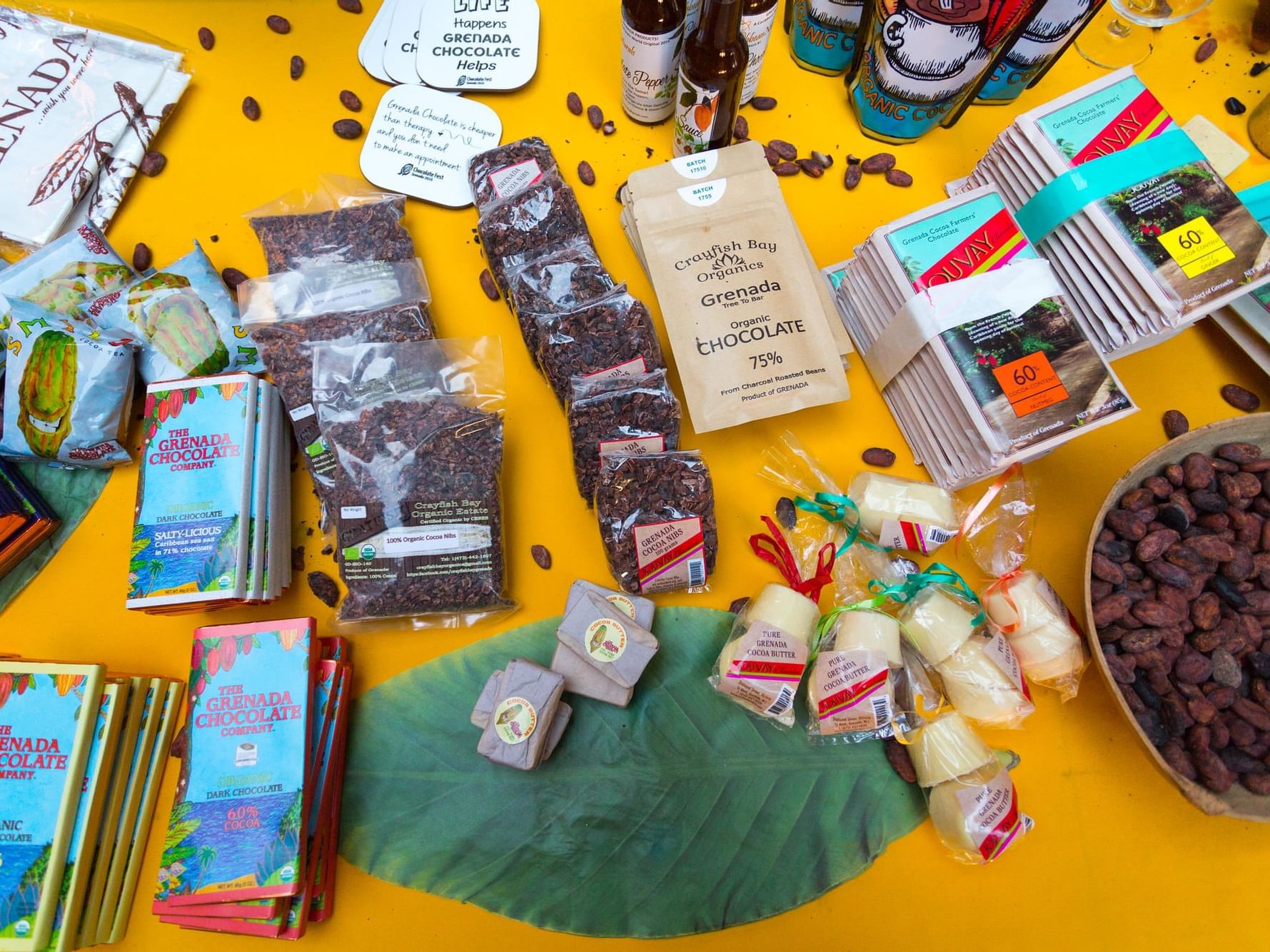 Grenada Chocolate Experience
Learn about the history of Chocolate and why Grenada's dark chocolate is extra special. Learn to taste chocolate, savor different local bars, and enjoy a pairing session with local herbal teas and or local rum. Get a brief history of Chocolate and a pre-Columbian metate demonstration, learn the Grenada Chocolate story with chocolate tasting, and end with a Chocolate tea and rum pairing.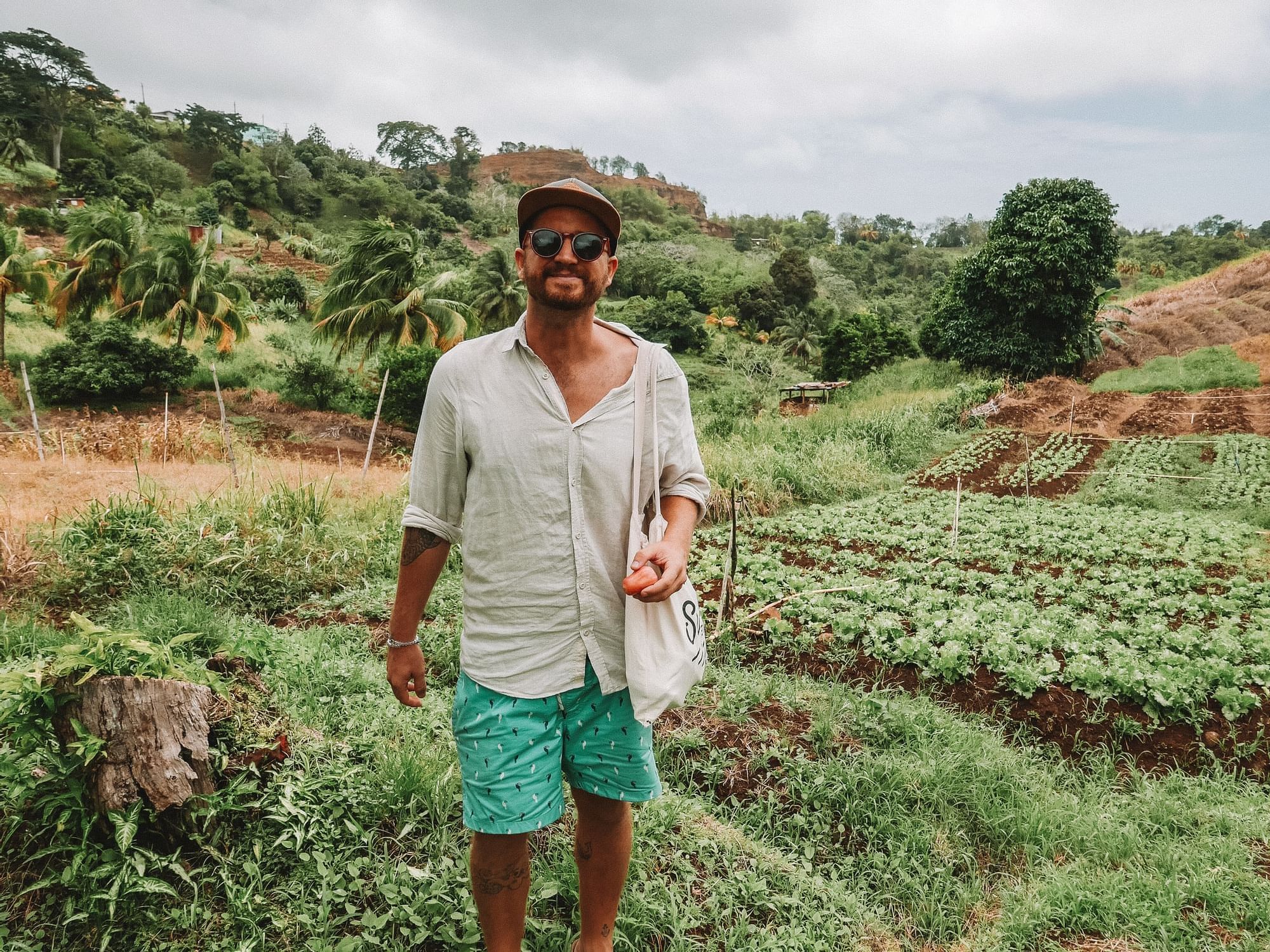 Gardening at True Blue - Farm to Fork
Spend a few hours with our grounds workers taking care of our herb and vegetable garden. Help us with our efforts to be more sustainable and grow part of the food served at the restaurant. Tools and sunblock are available.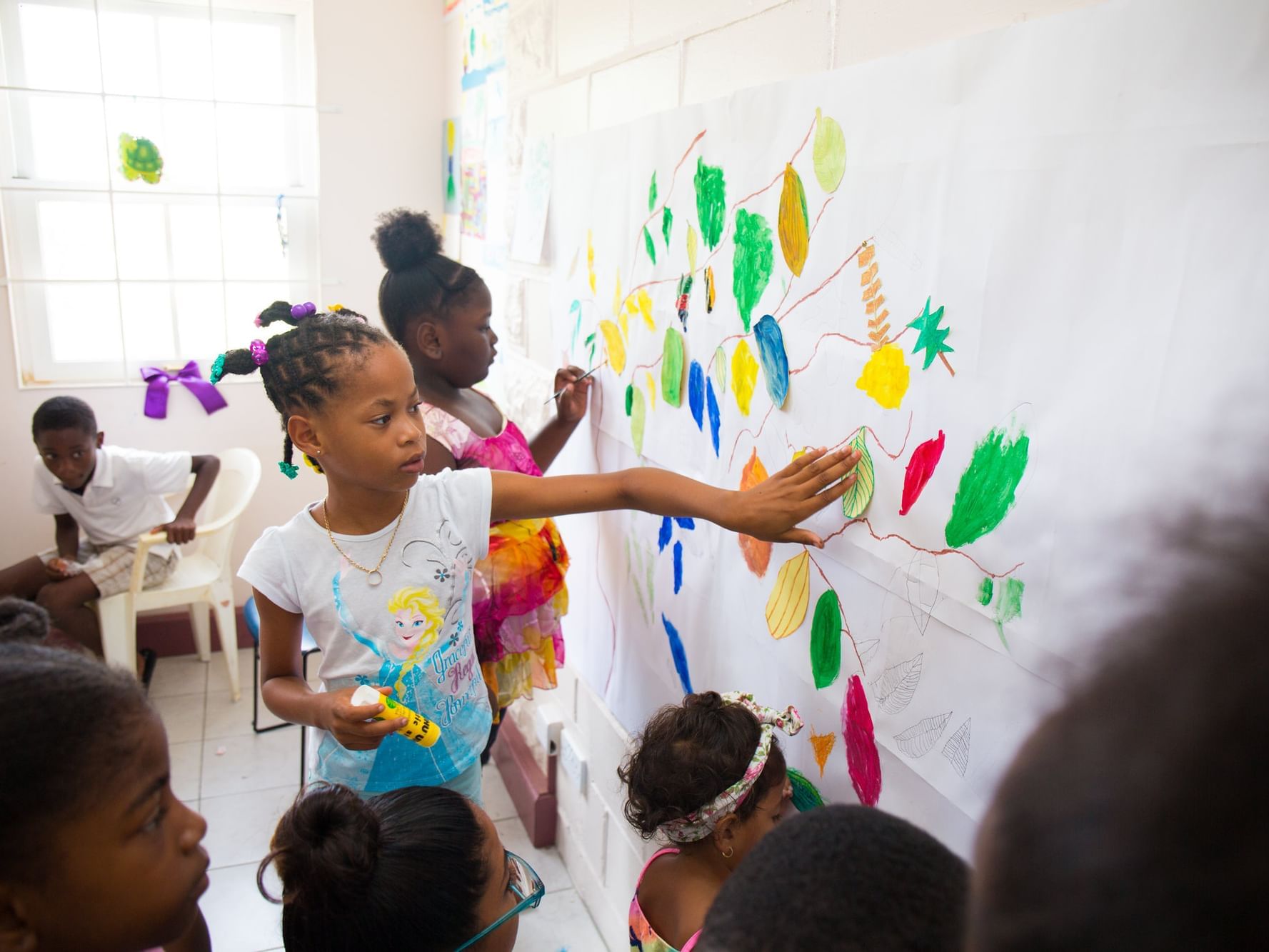 Grenada Community Library Volunteering Experience
Visit and Volunteer at the Grenada Community Library, in St Georges, help the librarians sort out books and the library space, help school children with their homework, or read books to others.
Community Tours
We offer many community-based tours through our concierge service. You can go on a tree-to-bar cocoa estate tour, farm-to-table tour, help out at Vendome primary school, or at the Grenada Community Library and many more locations.
Island Tours
Exploring Grenada is a must, you can do it on your own by hiring a car (we drive on the left-hand side of the road) or taking a tour with one of our trusted guides specializing in historical, cultural, nature watching, or chocolate tours.
Grenada's mountains and valleys have rare tropical flowers, a great variety of birdlife, cloud-covered tropical rainforest, amazing waterfalls, rivers, and even volcanic lakes. You can safely explore the island and find plantations of nutmegs and cocoa, exciting natural trails, and isolated beaches with black and white sand.
Centuries-old plantations and rum distilleries that still use traditional methods produce quality over quantity and integrity that is widespread across the island and gives it its own unique character. You can also find romantic waters-edge restaurants, village rum shops, and amazing tiny roads that traverse the island. At sundown, you can listen to the sounds of Soca and Calypso which will entice you to dance while sipping a delicious locally produced rum punch or one of the delicious fruit drinks! Combine all this with Grenada's award-winning delicious and ethically made tree-to-bar dark chocolate…what more can you ask for?
By sea, you can go diving or snorkeling with our onsite dive company Aquanauts Grenada; or you can charter a bareboat or a crewed yacht with Horizon Yacht Charters and explore the sister islands of Carriacou and Petite Martinique, and the Grenadine Islands or go on a day sail on one of the beautifully crafted wooden Carriacou-boats with Savvy Sailing Adventure.
To get more information or pre-book your tours and or activities contact our concierge at concierge@truebluebay.com.