Our Green Efforts & Sustainability 
The Caribbean's Climate Smart, Eco-Chic Resort!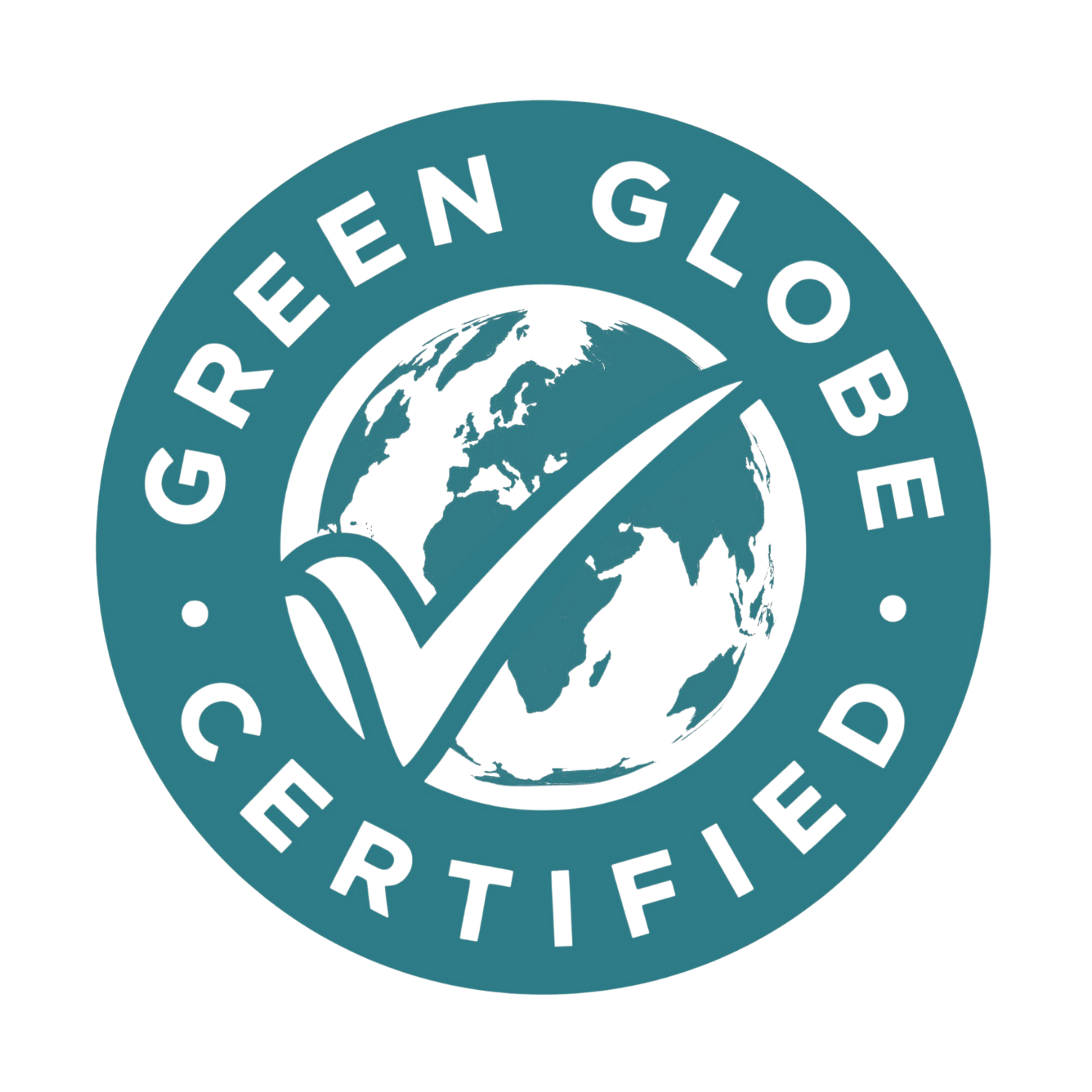 At True Blue Bay our passion is sustainability. The Fielden Family are big environmentalists in Grenada. Russ Fielden along with his daughter Renatta, who studied environmental policy at the London School of Economics and was part of the Caribbean Youth Environment Network.  were the main drivers to getting styrofoam banned on the island.  The Resort is also a Green Globe Gold Member and is committed to working towards becoming platinum members by improving green efforts.
Being a small island, Grenada has few resources for recycling. In spite of this, we try to take care of our environment as best as possible and are always looking for ways to improve. We have electric buses charged with PV solar panels to transport our guests and staff. Our organic food waste either goes to our onsite biogas digester or to local pig farmers. All our garden waste is composted and the material is used to fertilize the hotel grounds. We have a small plantation of banana trees, fruits and veggies that love the composted material (these gardens are accessible to our guests to visit or to work alongside our gardeners).
Please be assured that we will continue with our philosophy of taking care of the environment using eco-friendly products throughout the pandemic. Environmental sustainability continues to be at the heart of our operations.
True Blue's growing green list
True Blue's fully electric buses are used to transport guests and staff 
On-site electric vehicle charging stations available in the parking lot
Option to rent an electric car while on the island from "Green Power Grenada"
Electric golf carts used to transfer luggage and guests
Solar water heaters are installed in all the rooms and restaurant kitchens
Solar panels provide 30% of electricity needs at full occupancy (concentrated on Tree Tops, Cocoa Pods and Spa)
Energy-saving air-conditioning units installed in all rooms
Low energy bulbs and fans are installed throughout the resort and rooms
110v transformers are used only in exceptional circumstances
All rooms are insulated to reduce heat ingress
Recycled wastewater is used to irrigate the gardens
Rainwater is collected and stored for the dry season
Environmentally friendly, biodegradable detergents are used in our laundry and kitchens
Harmful chemicals are not used by housekeeping staff to clean rooms or the public areas
Reusable linen bags are used by housekeeping
No plastic liners are used in bins
No chlorine is used on the property (all pools are treated with saltwater)
Hotel bathroom amenities in all rooms are in refillable containers to avoid using small plastic disposable containers
Signs encouraging saving energy and water in all rooms
Bedding is changed every three days for in-house guests unless otherwise requested
Guests are encouraged to use their bathroom towels and washcloths multiple times before having them changed
Fresh foods are purchased locally
Some of our vegetables and herbs are grown on-site
When available coconut water is served in coconuts at breakfast as nature provided
All restaurant vegetable and biodegradable waste is used for compost to fertilize our gardens
Non-vegetable food waste is given to local farmers to use for pig food
A Biogas digester that uses garden and restaurant waste to produce methane fuels our bakery stove top and provide fertilizer for the gardens
Recycling collection station on the property
Wine bottles are made into water glasses for the restaurant
Up-cycled items are used in decor on the property
Styrofoam was banned from True Blue many years ago!
Paper takeaway boxes and bags are used in the restaurant
Paper bags are used in the boutique and bakery
Recycling paper in offices – office paper is shredded or used for notepads
Advertising and marketing is done by electronic means whenever possible limiting paper waste
Regular beach clean-ups are organized by the staff with guest participation on various beaches around the island
Earth Day and Earth Hour celebrations are held annually
There is a 'Green Team' staff group with at least one member of staff from each department
Founded the beach clean up campaign Green Up Grenada in 2019 with Instagram influencers 'The Dharma Trails'
Owner Magdalena and daughter, Renatta, sponsor the Facebook and Instagram page "Grenada Friends of Whales and Nature" & "Green Up Grenada" to promote environmental issues with the local community
Attend Climate Strikes