Sankalpa Ocean View Yoga Studio
Namaste with us Today
Taking advantage of the natural island breezes and spectacular views of Grenada's True Blue Bay, the Sankalpa Studio is a vibrant and energetic space in which to practice yoga. This lovely open yoga space, designed by owners Russ and Magdalena Fielden, follows the colorful and relaxed style of the resort.
The classes which are open to hotel guests, island visitors and the local community are led by certified yoga teachers from different yoga practices such as Restorative, Therapeutic, Hatha, Vinyasa and Yin. Sankalpa offers daily morning and afternoon classes and are open to all levels of students. The studio is also open to yoga travelers from around the world who wish to organize wellness, yoga or meditation retreats in the Caribbean. Check for retreats during the year!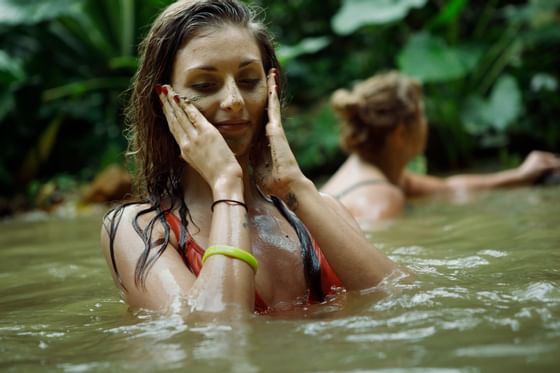 Retreats
The Sankalpa Yoga Studio, combined with our Blue Haven Spa, our well-balanced meals at the Restaurant and our sustainable, climate-smart rooms offer a perfect Zen space to plan a wellness retreat at our Resort. Let us guide you and help you organize your own holistic group retreat by planning wellness activities at the hotel and around the island, healthy meal plans designed by our executive chef and natural treatments at the spa with local ingredients. Our facilities can accommodate small to medium size groups of up to 20 persons.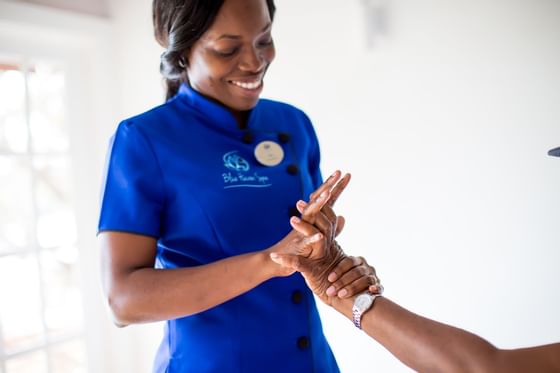 Resort Wellness Package
On your stay with us why not add a wellness package that can be customized to you. Enjoy yoga classes, meditation sessions, spa treatments and a wellness basket with specially selected local products from herbal teas to essential oils that help you relax. If you have dietary preferences, just let us know and our executive chef will adapt a menu especially for you. Have a consultation with our wellness officer to customize your True Blue stay, contact them at wellness@truebluebay.com.
Reserve Your Space
This month we have a range of guided practices throughout the week. Check out our schedule! In house resort, guests can attend any two classes of their choice free of charge.

Contact us at sankalpa@truebluebay.com.