Upgrade to All Inclusive!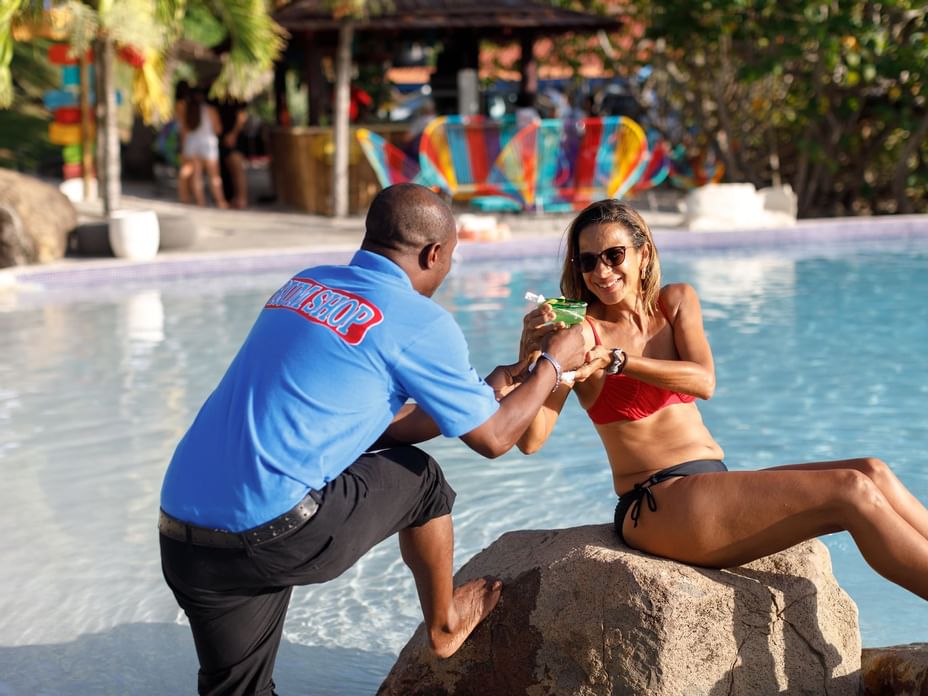 Experience the ultimate tropical getaway at True Blue Bay Boutique Resort! We take pride in offering an exceptional all-inclusive vacation package that will exceed your expectations. Say goodbye to the stress of planning and let us take care of everything for you.
Our all-inclusive upgrade is designed to provide you with a seamless and worry-free holiday. From the moment you arrive, you'll be greeted by our friendly staff who will cater to your every need. Indulge in the luxury of knowing that all your meals, drinks, and entertainment are included in one convenient package.
Imagine waking up to the gentle sound of waves and stepping out onto your private balcony overlooking the stunning turquoise waters of True Blue Bay. With our all-inclusive package, you can savor a delicious breakfast at our waterfront restaurant, where a wide array of culinary delights awaits you. Whether you prefer a hearty American breakfast or a taste of local Grenadian cuisine, our talented chefs will ensure you start your day on a delightful note.
Throughout the day, you can enjoy unlimited access to our selection of delectable dining options. From mouthwatering Caribbean specialties to international favorites, our diverse menus offer something to please every palate. Indulge in sumptuous lunches by the poolside, enjoy themed dinners under the stars, and relish in the flavors of Grenada with our farm-to-table dishes made from fresh, local ingredients.
Quench your thirst with a variety of refreshing beverages, including tropical cocktails, premium spirits, and soft drinks, all available throughout the day. Lounge by the pool or stroll along the white sandy beach while our attentive staff caters to your every desire. Take advantage of our water sports activities such as kayaking or snorkeling, or simply unwind with a relaxing massage at our on-site spa.
To ensure your evenings are just as memorable, we provide a range of entertainment options for you to enjoy. From live music performances to themed nights and cultural shows, there's always something happening at True Blue Bay Boutique Resort. Dance the night away or simply unwind and soak up the vibrant atmosphere of Grenada.
For those seeking adventure beyond the resort, our dedicated concierge team is ready to assist you in arranging excursions and exploring the island's natural beauty. Discover the famous Grand Anse Beach, hike through lush rainforests, or embark on a sailing excursion to the breathtaking Grenadine Islands. Whatever your heart desires, we'll make it happen.
To inquire about our all-inclusive vacation package and receive detailed pricing information, simply give us a call at +1(473)443-8783 or send an email to reservations@truebluebay.com. Our knowledgeable and friendly staff will be delighted to assist you in planning your dream vacation.
True Blue Bay Boutique Resort is where luxury meets tranquility, and our all-inclusive package is designed to provide you with an unforgettable experience. Book now and let us create memories that will last a lifetime.