Discovering Paradise: 10 Must-Do Things in Grenada for Summer 2023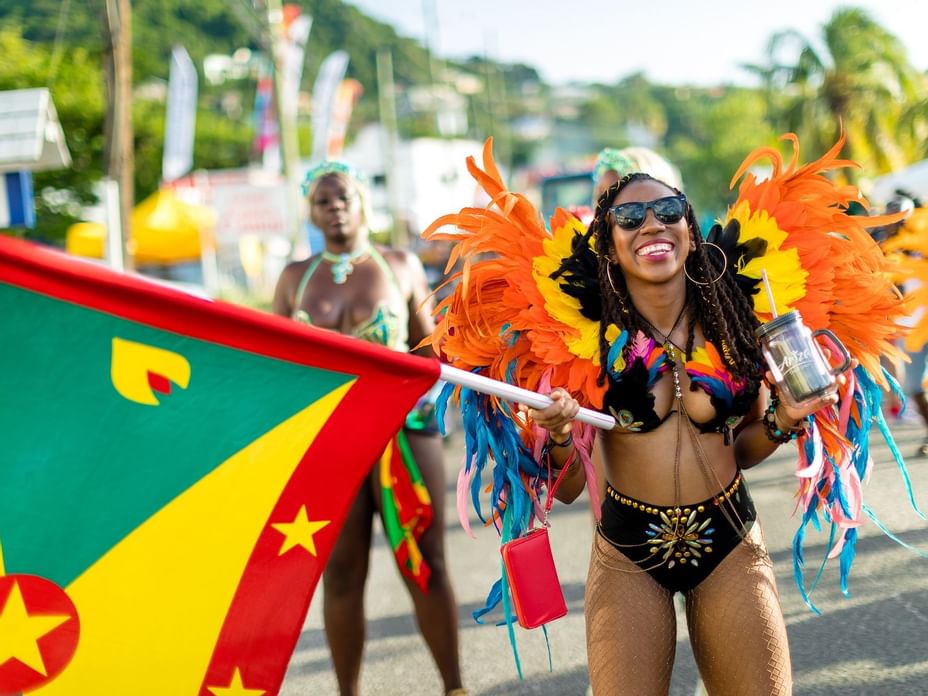 Nestled in the heart of the Caribbean, Grenada beckons travelers with its natural beauty, rich cultural heritage, and warm hospitality. Fondly known as the "Island of Spice," this stunning destination offers a plethora of experiences that cater to every type of traveler. Whether you're looking for a relaxing beach vacation or an adventure-packed trip, Grenada has it all. If you're planning a trip to this tropical paradise in the summer of 2023, here are 10 must-do things that should be on your itinerary.

Relax on Grand Anse Beach

Grand Anse Beach is a pristine, two-mile stretch of soft white sand fringed by crystal-clear waters that are perfect for swimming, snorkeling, and scuba diving. The beach is backed by lush green hills that provide a serene and picturesque backdrop for visitors looking to escape the hustle and bustle of everyday life. You can rent beach chairs, umbrellas, and even kayaks or paddleboards to enjoy the water.

Aside from its natural beauty, Grand Anse Beach is also known for its laid-back atmosphere, which is perfect for those looking to unwind, relax and soak up the sun. The pace of life here is slow and easy, allowing visitors to fully immerse themselves in the local culture and way of life.

What's more, the local community is warm, welcoming, and always happy to share their traditions, customs, and way of life with visitors. This makes Grand Anse Beach an ideal destination for those looking to not only relax and rejuvenate but also to learn and experience something new.

Grand Anse Beach is the perfect destination for anyone looking to escape the stresses of everyday life and immerse themselves in natural beauty, tranquility, and warm Caribbean hospitality.

Visit the Underwater Sculpture Park

Located off the coast of Grenada, the Underwater Sculpture Park is the world's first underwater sculpture park, spanning over 800 square meters of the ocean floor. The park features over 100 sculptures, which were created by British sculptor Jason deCaires Taylor and local Grenadian artists. The sculptures are made from eco-friendly materials and are designed to serve as an artificial reef, providing a habitat for marine life and promoting the growth of coral and other organisms.

Visitors to the park can explore the sculptures by snorkeling or scuba diving, offering a rare opportunity to interact with art in a completely unique environment. As visitors swim through the sculptures, they will be surrounded by schools of colorful fish, vibrant coral, and other marine creatures, creating an otherworldly and unforgettable experience.

In addition to its artistic and natural beauty, the underwater sculpture park in Grenada also has an important message about the relationship between humans and the environment. The park serves as a reminder of the impact that human activity can have on the ocean and the need to protect and preserve our marine ecosystems for future generations.

The Underwater Sculpture Park is a must-visit destination for anyone looking to combine art, nature, and adventure in a truly unique and unforgettable way. The park offers a rare opportunity to explore a world-renowned underwater art installation while also experiencing the beauty and diversity of Grenada's marine ecosystem.

Take a Hike in the Rainforest

Grenada's rainforest is a lush and diverse ecosystem, covering nearly 90% of the island. It is home to hundreds of species of plants and animals, many of which are found nowhere else in the world. Hiking through the rainforest provides visitors with an opportunity to learn about this unique ecosystem and its inhabitants, including the Grenada Dove, the national bird of Grenada, and the Mona Monkey, a playful primate that is native to the island.

As visitors hike through the rainforest, they will be surrounded by towering trees, cascading waterfalls, and rushing rivers. The sounds of the rainforest, from the chirping of birds to the rustling of leaves, create a peaceful and serene environment that is perfect for relaxation and rejuvenation. The trails in the rainforest vary in difficulty, so visitors of all fitness levels can find a hike that suits them.

One of the most popular hiking trails in Grenada's rainforest is the Seven Sisters Waterfalls trail, which takes visitors through lush vegetation and over rocky terrain to reach a series of seven cascading waterfalls. The trail offers stunning views of the rainforest and the waterfalls, making it a popular destination for both nature lovers and photographers.

In addition to its natural beauty, hiking in the rainforest also has health benefits. It is a great way to get exercise, reduce stress, and improve mental health. Studies have shown that spending time in nature can lower blood pressure, reduce anxiety, and improve mood.

Hiking in the rainforest in Grenada is a unique and unforgettable experience that offers a chance to connect with nature, learn about local flora and fauna, and experience breathtaking views. Whether you are looking for adventure, relaxation, or a way to improve your health, hiking in Grenada's rainforest is an experience you won't want to miss.


Tour the Chocolate Factory

Grenada is known for its delicious chocolate, and the Grenada Chocolate Company is one of the island's top producers. You can take a tour of the factory, see how chocolate is made, and even taste some of the company's delicious products.


Visit Fort George

Fort George is a historic site that was built by the French in the 18th century. It offers stunning views of the harbor and the surrounding area, and you can learn about Grenada's history and the role that the fort played in it.


Attend the Carnival

Grenada's Carnival is one of the biggest and most vibrant festivals in the Caribbean. It takes place in August, and it's a celebration of music, dance, and culture. You'll see colorful costumes, hear lively music, and experience the island's unique culture firsthand.


Take a Spice Tour

As the "Island of Spice," Grenada is famous for its nutmeg, cinnamon, and other spices. You can take a spice tour of the island, visit a spice plantation, and learn about the history and production of Grenada's spices.


Swim in the Concord Falls

The Concord Falls is a stunning waterfall located in Grenada's rainforest. It's made up of three separate falls, and you can swim in the natural pools at the bottom of each one. It's a refreshing way to cool off after a hike in the rainforest.


Explore the St. George's Market

The St. George's Market is a colorful and vibrant place to visit. It's full of local vendors selling fresh produce, spices, and souvenirs. You can sample local foods and drinks, and it's a great place to interact with locals and get a feel for Grenadian culture.


Visit Carriacou

Carriacou is a small island off the coast of Grenada that's known for its unspoiled beauty and vibrant culture. You can take a ferry to the island and explore its beaches, hiking trails, and historic sites. It's a peaceful escape from the hustle and bustle of Grenada's main island.

In conclusion, Grenada is a fantastic destination for summer 2023