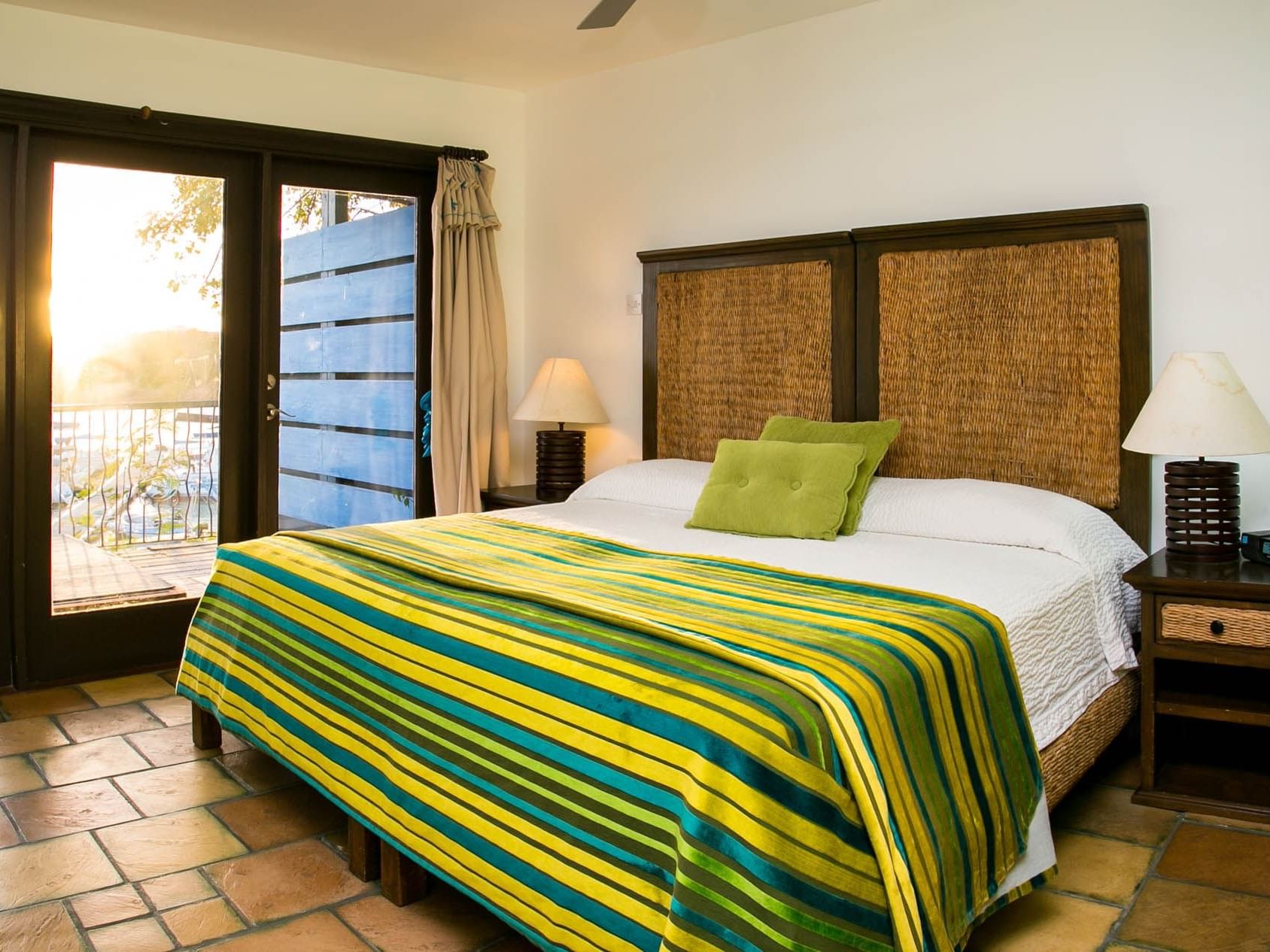 Accessible Rooms
At True Blue Bay Resort, we are committed to ensuring that all our guests, including differently-abled visitors, have a comfortable and inclusive experience. To meet this commitment, we have adapted several of our rooms to be accessible. With advance notice and upon request, we can make the following accommodations:
Waterfront Suites: We can adapt one of our Waterfront Suites to be fully accessible, ensuring a comfortable stay for guests with specific needs.
Cocoa Pod and True Blue Rooms: In addition, a couple of our Cocoa Pod and True Blue Rooms can be modified to accommodate differently-abled guests.
To enhance accessibility, we lower the bed height, remove shower glass, and increase the height of the toilets, we also have bathrooms with wide doors, making them easy to use for those in wheelchairs. If you have any additional needs beyond these accommodations, please let us know in advance, and we will do our utmost to accommodate you and ensure a seamless and enjoyable stay.
Accessible Areas: Our resort is designed to be nearly fully accessible, with the exception of the Spa and Yoga Studio, which will soon be fully accessible as well. The restaurant, dive shop, and beach pool are all fully accessible by wheelchair. We also provide golf carts for guest transportation around the resort, ensuring that every corner of our beautiful property is easily accessible.
Booking Information: To book one of our fully accessible rooms, please visit the room pages for our Waterfront, True Blue, and Cocoa Pod rooms to select the one that best suits your preferences and needs. When you book please indicate your need for an accessible room. Your comfort and satisfaction are our top priorities at True Blue Bay Resort.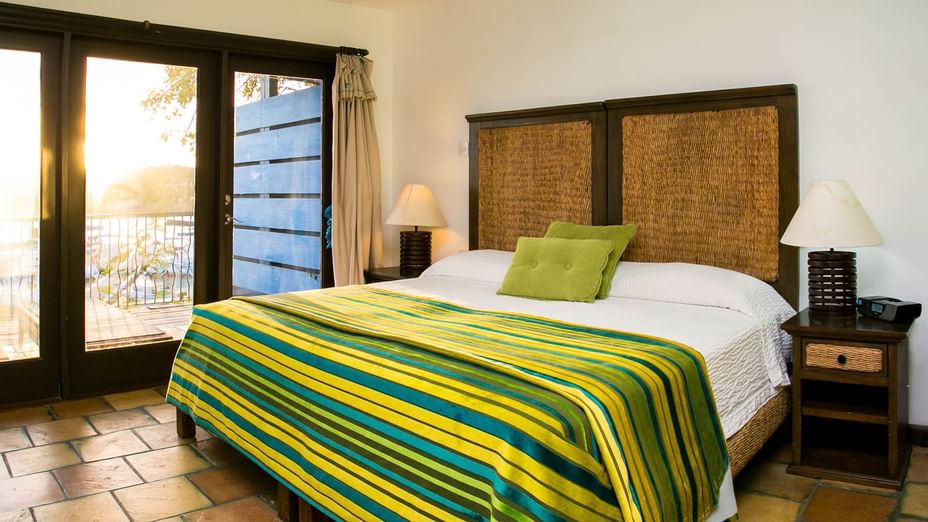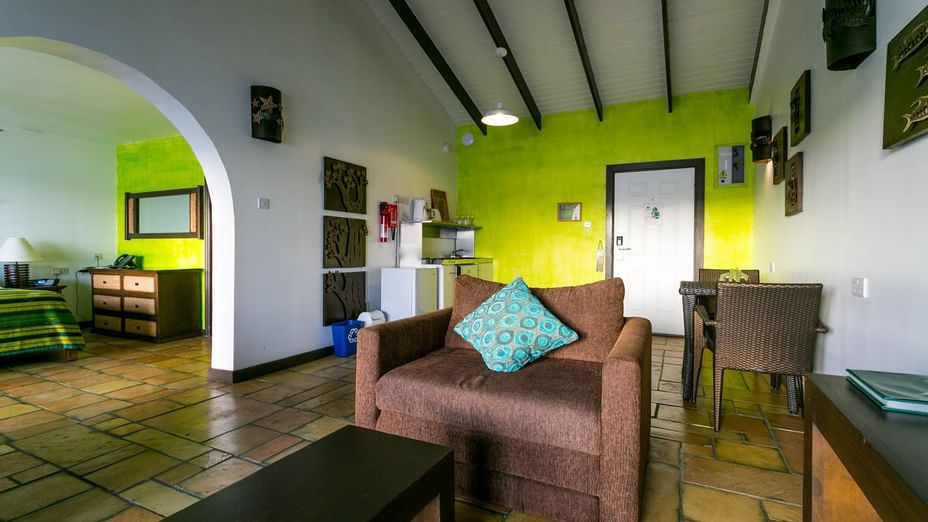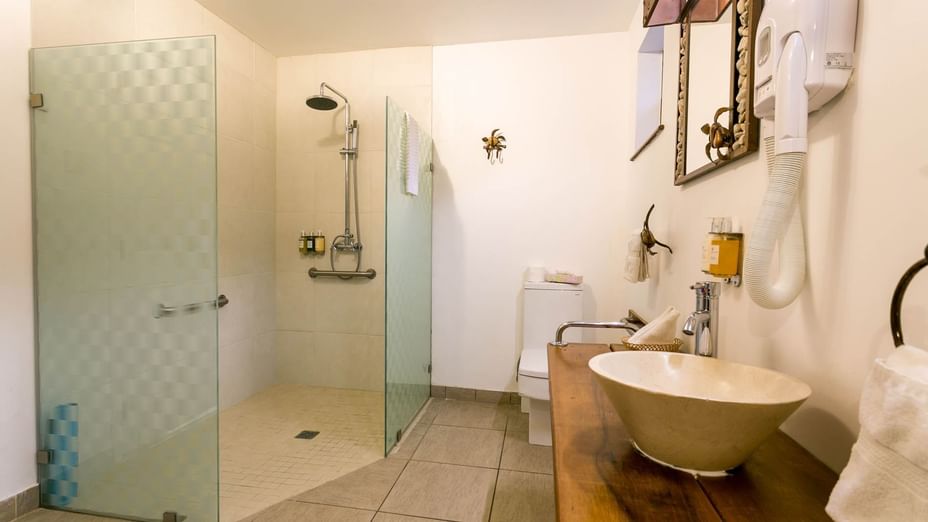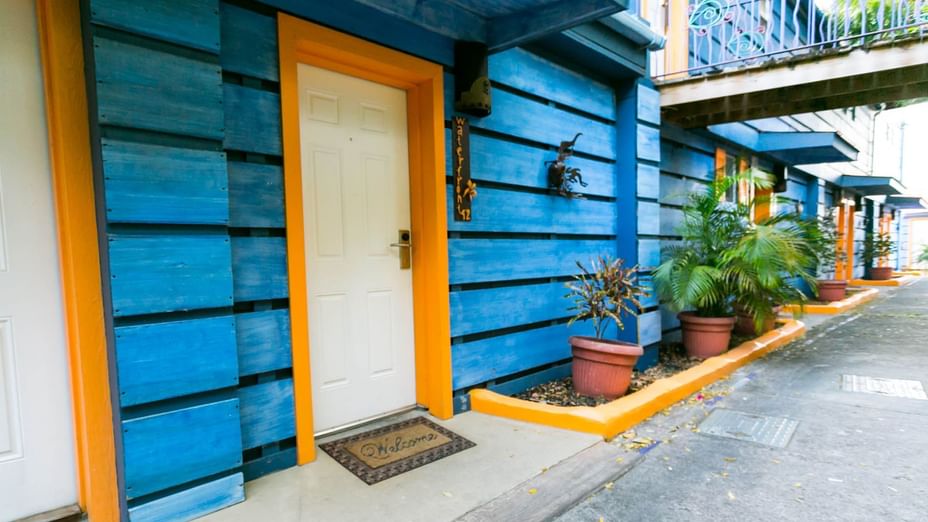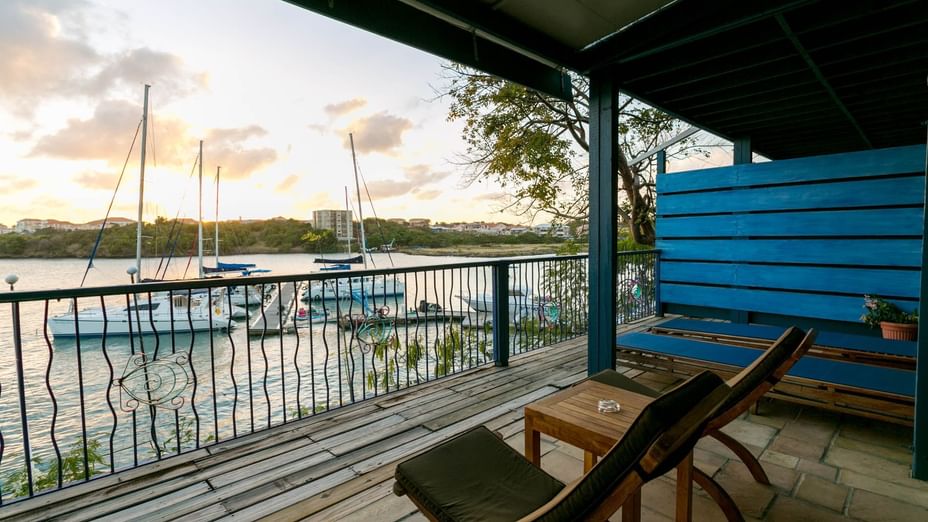 In-Room Amenities
Water saving faucets and toilets
Partial solar electricity
Energy-efficient appliances
Ethically sourced wooden furnishing
Eco-friendly bathroom amenities
Daily housekeeping & turn down service
Shampoo, conditioner, body wash, moisturizer
Bathroom: Shower, Washbasin, Hairdryer, Shaver Outlet
Bedroom: King size bed or twin beds, The option of an additional roll away single bed
Room Eco-Facts
• Partially solar powered during the day • Energy-efficient AC • Led Lighting • Solar water heater Water saving faucets and toilets •
• Eco-friendly bathroom amenities, shampoo, conditioner, body wash, moisturizer • Recycling bins •
• Ethically sourced wooden furnishing • Non chlorinated plunge pool •